Dent repair is often covered by insurance policies and if there is no need to repaint the vehicle, owners could stand to make some money. Insurance companies sometimes issue a check that is higher than the actual cost of paintless dent repair.
So how and why does this happen?
Insurance companies make payouts based on estimates. When a car is damaged in an accident, by acts of nature, or because of vandalism, insurance companies will assess the cost of repair. It is essential that your policy covers the cause of the damage. When that is established, vehicle owners may then find themselves coming into a few dollars.
In some instances, insurance companies will take into consideration that a vehicle needs paint and fillers to fix every dent. That is usually what causes their estimates to increase as paint is rather expensive.
However, there is no painting involved with mobile dent repair. Being as though paintless dent repair is a reasonably priced option, it would cost significantly less than the price of painting a car or undergoing major body work. Nevertheless, insurance companies are not in the business of losing money. That is why some insurance companies have started to issue estimates contingent upon the use of paintless dent repair.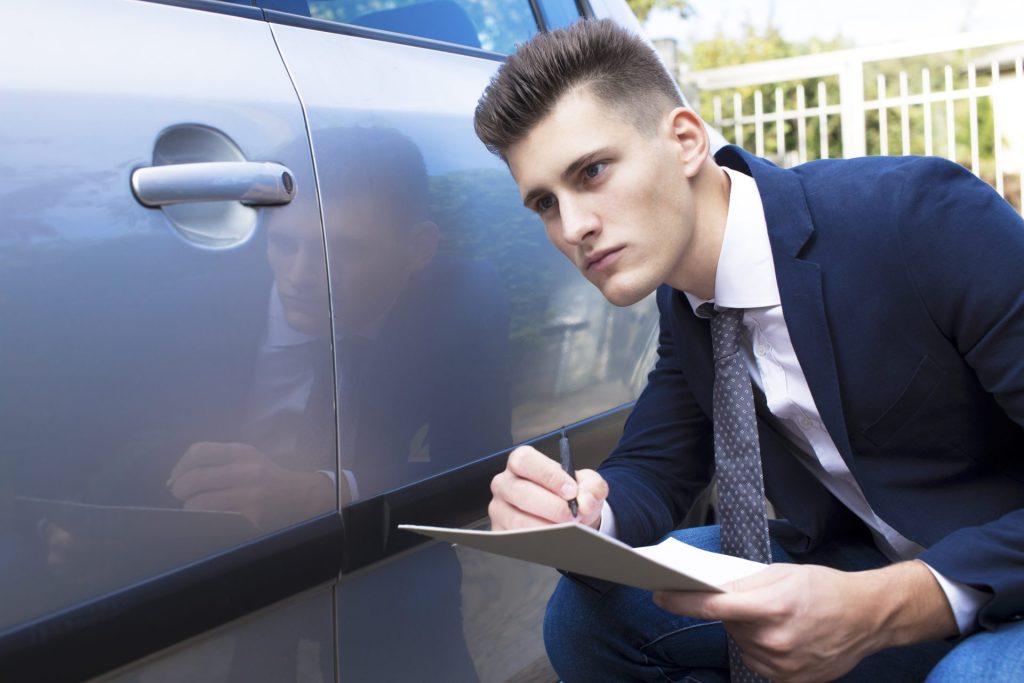 Insurance companies are looking to pay out as little as they possibly can and they are also aware that some vehicle owners may pocket that money altogether, forfeiting any repair options.
The bottom line is there is no exact barometer with which to measure how much an insurance company will pay out. It could be a high payout if paintless dent repair is not considered, or it could be very low if that is considered a viable option.
Sometimes, it will not be enough. When the cost of repair is higher than the insurance payout, a paintless dent repair shop could assist you in getting the rest of the money in what is called a supplement from your insurance company.
And when the insurance check is issued, expect your name and your bank's name to be on it. Insurance companies are not huge fans of just handing people checks written solely in their name. If a bank still holds the title of your vehicle, then the bank will want to be sure that it holds its value and sees the proper repairs.
Dent Pro of the Carolinas works in affiliation with the leading insurance carriers and can help you through the process of fixing your car with paintless dent repair. It helps to have an experienced team of professionals guiding you along the way and Dent Pro of the Carolinas can be right there for you.